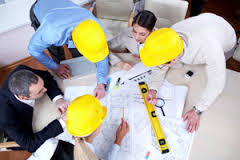 About Us
Velator Contracting Inc. is a family owned and operated construction and renovation management company. All Together we have over 30 years of experience in the construction and renovation industry. We service clients through out the nation East, West, North and South. With timely completion of projects and quality service we guarantee to make your Project unique.

At Velator Contracting Inc., our reputation is built on our commitment to safety and quality as well as respecting the enviroment and its natural resources. Our commitment to our clients has led to long-term client relationships built on trust, reliability and responsiveness. All of our clients have evidenced the superb quality of work we bring to the table.

Our employee's safety is the most important to Velator Contracting Inc. We will never put profit before safety. We consider our employees to be most important part of our company and want to protect them as much as we can with education.
Velator Contracting Inc has a solid reputation across the nation as a contractor for meeting a project schedule on time and with top quality. Our Clients know when teamed with us they are teaming with a subcontractor with hundreds of years of combined construction expertise available to handle any project. It is our employees experience, dedication and loyalty that have contributed to our success. Many of our employees have been with us for more than 20 years and they are what makes our company special and help us to stand out across the nation.
We are Bonded and Insured.

So you can rest assured that your property will be protected.